CTMCM is the Navy way of saying Cryptologic Technician Maintenance Master Chief Petty Officer. Members of the US Navy use our rating as a shorthand identification of our job and rank. For example, Master Chief Petty Officer is an enlisted paygrade of E-9.

This site isn't about the Navy, though. On this site, we share some of our interests. Our major interests lie in Genealogy, Geology, and Texas History. Please visit often! Be sure to visit all of our links and tell us what you think!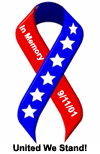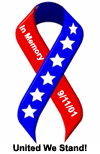 Interested in hunting? Here's a great outfitter,
L&L Hunting Service, for Texas Nilgai , New Mexico mule deer , and other type of exoctics and natives!
Lendell Laxton has years of experience and a great track record. The costs for these great Nilgai or mule deer hunts at L&L Hunting Services are reasonable and I highly recommend Lendell if you want to hunt either natives or exotics in Texas and New Mexico.
---
Contact us at